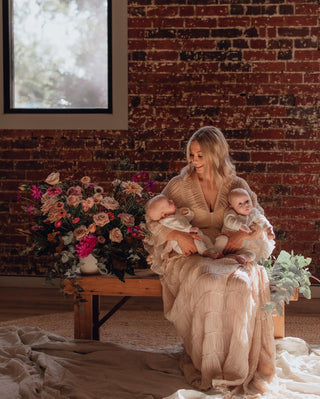 Newborn Photoshoot Dress Hire
Hire beautiful, comfortable and breastfeeding-friendly dresses that are just perfect for your newborn photos.
Newborn photoshoot isn't just about the baby.
We understand during the newborn days, you are most likely to feel a bit "meh". In the middle of cluster feeds, night wakings and nappy changes, dressing up for a photoshoot is probably the last thing on your mind. But we also know newborn photos are the ones you are most likely to display in your home and treasure for years to come. You would dress your precious new bundle of joy in the cutest outfits, but how about yourself?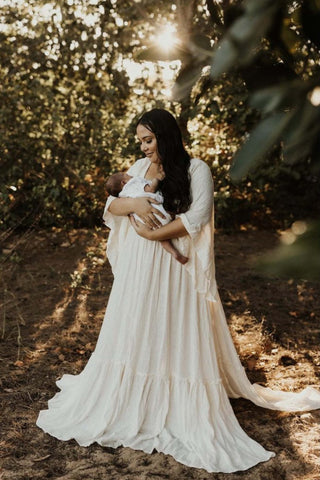 Celebrate your postpartum body
We've curated a collection that is beautiful, comfy, and breastfeeding-friendly, perfect for your postpartum body. After all it has been through, it deserves to be put on a pedestal.
Our dresses and robes will comfort and flatter your body, lift your spirit and remind you just how amazing you and your body are.
You deserve to look and feel like a life-giving goddess that you are, just like when you were pregnant.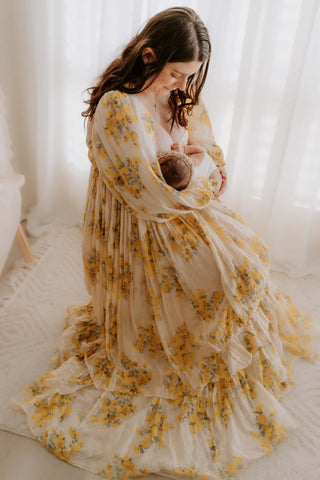 Breastfeeding-friendly, but with style
Newborn photo shoot is the opportunity to document your love and bond with your newborn baby. If you are breastfeeding, it would be so special to document those first moments of breastfeeding on camera. Our breastfeeding-friendly gowns allow you to nurse your bub while looking beautiful, effortlessly.
Not breastfeeding? No problem, these dresses and robes will still comfort and soothe your body, the flowy designs will make you feel confident in your own skin again.
When you feel great, your newborn photos will look just that bit extra magical for it.
Some of our beautiful clients at their newborn photo shoots.
Your newborn photoshoot dress awaits.
How Dress Hire Works
Step 1
Pick a garment for your special occasion, select your rental duration and delivery date, and book instantly on our website.
Step 2
Dress arrives on or before your selected delivery date. Try it on, accessorise and enjoy it at your photoshoot or event!
Step 3
On the last day of your rental period, pop the dress into the prepaid return satchel provided, and return it over-the-counter at Australia Post. We will take care of the cleaning.
Why Choose Mama Rentals
650+ 5 Star reviews
Customers rave about us because we truly care, and the dresses speak for themselves.
Carbon Neutral
We are powered by solar, and use carbon neutral shipping.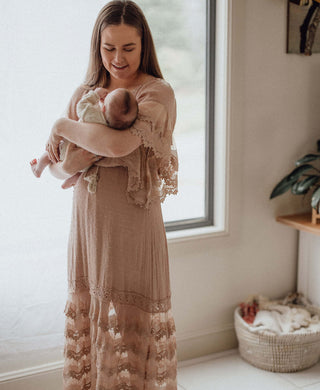 Try On Before You Hire
Not sure which dress to choose? No problem, we offer a try on service through post and local pick up.
The try on fee of your chosen item will be refunded to you, if you proceed to hire it within 3 days of trying it on. Simply go to a product page, choose "Try On" as the "Rental Duration" to book a try on service.