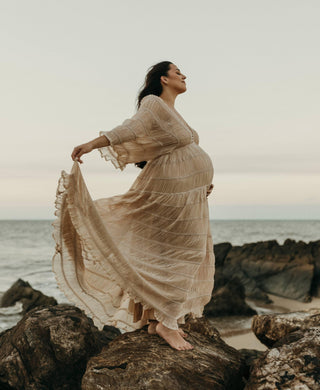 Maternity Dress Hire Hobart
Looking for Maternity Dress Hire in Hobart for your maternity photoshoot, baby shower, or a special event? Look no further, Mama Rentals is Australia's largest maternity dress hire business, we ship directly to Hobart and the rest of Tasmania.
Why choose Mama Rentals
100% Zero Waste
We are a zero waste business. There is no plastic in our packaging. We use 100% compostable satchels, labels and tapes, and we reuse, recycle and compost after each rental.
Next Day Delivery
We pride ourselves for our super fast shipping. If you need something last minute, we can dispatch on the same day before 2pm, it usually arrives in Hobart the next business day.
650+ 5 Star reviews
Our Hobart customers rave about us because we truly care, and the dresses speak for themselves. Find out what the fuss is about for yourself, today!
How It Works
Step 1
Pick a garment for your special occasion, select your rental duration and delivery date, and book instantly on our website.
Step 2
Dress arrives on or before your selected delivery date. Try it on, accessorise and enjoy it at your photoshoot or event!
Step 3
On the last day of your rental period, pop the dress into the prepaid return satchel provided, and return it over-the-counter at Australia Post. We will take care of the cleaning.
Explore our Hobart collections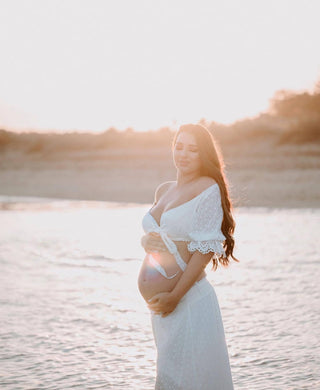 Try On Before You Hire
Not sure which dress to choose? No problem, we offer a try on service through post, so you can get dresses posted direct to you in Hobart.
The try on fee of your chosen item will be refunded to you, if you proceed to hire it within 3 days of trying it on. Simply go to a product page, choose "Try On" as the "Rental Duration" to book a try on service.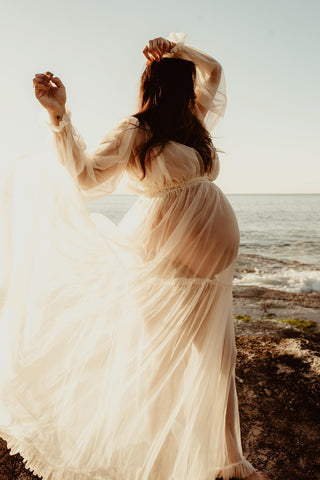 Are you looking for a Hobart family photographer?
Most Popular Maternity Dress Hires in Hobart, Tasmania
Hire from Australia's first and largest Maternity Dress Hire business that delivers to Tasmania.
Mama Rental's large maternity dress hire collection caters for maternity photoshoots, baby showers, weddings and elopements, and many more occasions. No matter where you are located in Tasmania, whether it is Hobart, Launceston, or anywhere in between, we have you covered. We also offer outfit hire for girls, boys and men, so you can dress your whole family with us.