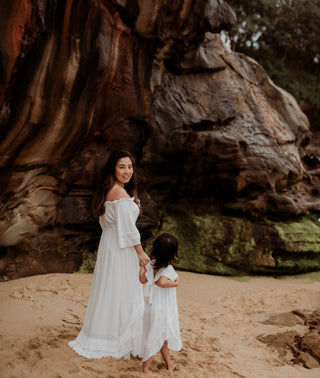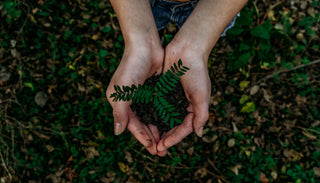 Sustainability
Mama Rentals was born out of a passion for looking after our environment. We pour our heart and soul into making this a 100% zero waste experience from start to finish.
How we are zero-waste
100% compostable packaging
Eco-friendly laundry process
Everything reused and recycled
Each step we take in the rental process has been carefully thought through.
Whether this is by choosing packaging that is 100% compostable, choosing eco-friendly laundering products, or composting in our own backyard. We want to tread as lightly as possible, on this beautiful planet of ours.
Our mission is to create a circular economy. By keeping products and materials in use, waste is eliminated. Every dress that is not purchased, saves our precious natural resources from being depleted and, diverts waste from going into landfills.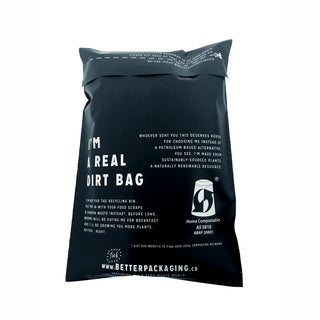 Zero Waste Packaging
We started using 100% home compostable mailing satchels and shipping labels since July 2019. These postal satchels can be composted at home and break down within 6 months.
In 2020, we also switched to compostable packing tapes, removing all plastic from our packaging completely. While we cannot stop Australia Post from putting their yellow, plastic Express Post stickers on our mailing satchels, we re-use every single one of them whenever we can.
We also ask every customer to return the used satchel with their rentals. This way we can make sure that they are properly composted in our own backyard. This includes removing plastic stickers or tapes from the satchels, if there are any, then composting the rest.
In 2023, we introduced reusable mailing satchels and planning to roll out a variety of sizes to replace single use compostable satchels, making the whole rental process even more sustainable.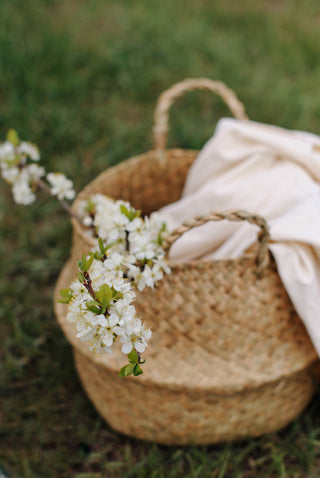 Eco-friendly Laundry Process
We use the 'Aware Sensitive' laundry powder for the general cleaning of our garments. Aware uses plant and mineral-based formulations without harsh chemicals or any fragrance. It has a low allergy dermatologically tested formula designed for those with sensitive skin to prevent any traces of sensitising irritants from getting stuck on the garments. 
We treat different types of stains with a combination of pure soap, eco friendly dish washing detergent, white vinegar or lemon juice. For tougher stains or odour, we treat them with Vanish (Napisan).
If there is nothing we can do to remove the stains, we send them to the dry cleaners as the last resort. As dry cleaners normally use harsher chemicals during the cleaning process, it is something we try to avoid as much as we can.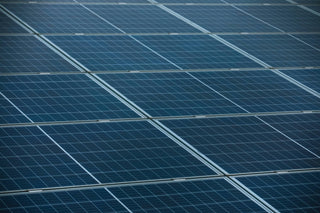 Solar Powered
Since Feb 2023, our daily operations including cleaning, steaming and office equipments are all powered by solar energy. Since our shipping is 100% carbon neutral via Australia Post, this makes our entire operation 100% carbon neutral.
We believe that taking care of our planet requires doing the inconvenient.
And we are happy to do just that. We hope you choose to hire from Mama Rentals not only because of our beautiful garments, but also because of our values and the things that we do to preserve them. We are proud of what we do, we hope you are too.
Don't forget to keep the used mail satchel and send it back with your rental so we can make sure it will be reused and composted properly at the end of its life cycle.
Thank you for choosing us and helping us keep our business as waste-free as possible.
Check out this short video how we run a zero waste business.